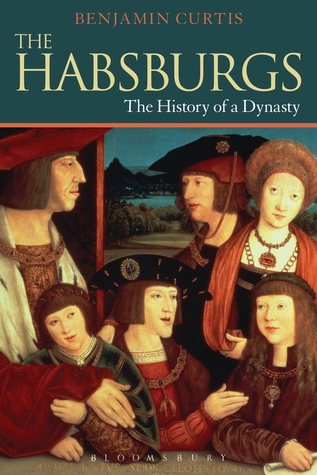 "The truth about the dynasty lies, predictably, somewhere in between its ostentatiously constructed self-image and the rather pock-marked public perception."
Benjamin Curtis' "The Habsburgs: The History of the Dynasty" is a great introduction into the Habsburg dynasty from its obscure beginnings until the 20th century.
Author Benjamin Curtis readily admits that in condensing such a history into a "manageable tome", there was much that had to be left out. He makes no apologies for that, and instead focuses on what the reader actually wants to read - the personalities, court intrigue, politics and dynastic marriages, the battles.
All the major players are there, from Rudolf I, Charles V , Philips II - IV, Maria Theresa, to the very last, Franz Joseph (d.1916). All, and those in between, are given a voice, and each chapter is followed by a summation or analysis of the political and dynastic forces that impacted the reigns of the period covered.
Curtis gives us the groundwork to go out and explore on our own - as the dynasty itself did, extending its reach far beyond Spain and Europe.
A well-researched and readable tome; a worthy addition to anyone's personal library.