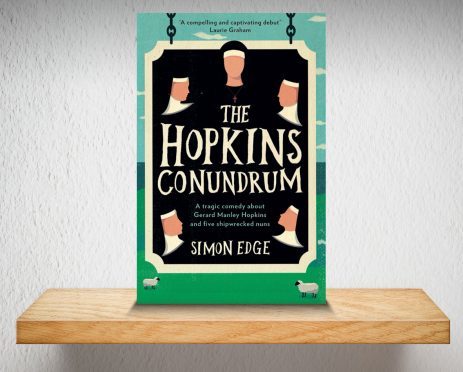 Tim Cleverley has inherited a struggling pub in North Wales, near the Jesuit seminary where Victorian poet Gerard Manley Hopkins wrote the poem
The Wreck of the Deutschland
.
Inspired by a terrible holiday with his ex on the trail of blockbuster Holy Grail novel The Poussin Conundrum, Tim hits on a plan to drum up more trade. He invents a mystery around Hopkin's obscure religious poem and the local area, and entices the Conundrum's author to come and write about it.
What follows is a witty satire in which Edge cleverly weaves together Hopkins' struggles as he writes the poem, those of a group of nuns on the doomed Deutschland and Tim's bid to turn his corner of the world into the next Grail hunting hotspot.
By turns gripping and laugh-out-loud funny, this is a great read for anyone who has ever reached the end of a Vatican thriller with an eyebrow raised.