A book that influenced Charles Darwin and is reputedly the fourth most published work in the English language is to be made available online.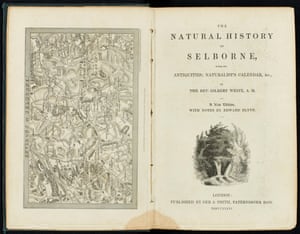 The Natural History and Antiquities of Selborne
by the Reverend Gilbert White, first published in 1789, has inspired generations of naturalists with the vivid descriptions of the flora and fauna – as well as the weather and crops – the author encountered in the countryside around his Hampshire home.
The book has since been published in more than 300 editions and has never been out of print. It is believed to be the most published book in the English language after the Bible, the works of Shakespeare and John Bunyan's The Pilgrim's Progress.