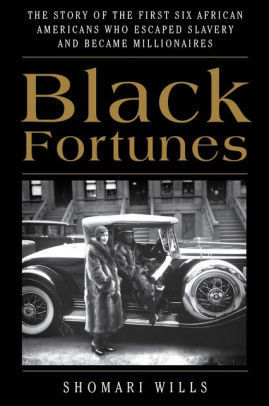 From
St Louis Post-Dispatch
:
"Black Fortunes" by Shomari Wills, is the extraordinary story of six black entrepreneurs who became wealthy despite having been born either into slavery or barely one generation removed from it. Two of them spent a considerable amount of time in St. Louis.
"Black Fortunes" is a serious, deeply researched book but not a dry one. It is filled with interesting detail and shows the early black entrepreneurs of America as remarkably tenacious visionaries who were, in the main, generous men and women willing to share their riches with those less fortunate.
Profiled are: Mary Ellen Pleasant, Robert Reed Church, O.W. Gurley, Annie Turnbo (Malone), Madam C.J. Walker, and Hannah Elias.